This may be the most important
moment in your baseball career!
Please choose wisely below.
FREE! "A Complete Baseball Training Program That Blasts You Past Fear of Failure, Nervousness, and Tension and Injects You (and your team) with Unstoppable Confidence ... In Less Than 10 Minutes per Day!"
You already know the mental game is the most important part of baseball performance (most say confidence, focus and attitude account for over 80% of success on a given day).
But do you have a mental training program that conditions you to be unstoppably confident?
(You will in just a moment... FREE)
Dr. Tom Hanson, co-author of "Heads-Up Baseball: Playing the Game One Pitch at a Time" (over 65,000 copies sold) and former consultant to the Yankees, Rangers, Angels and Twins is giving away his elite player program...
Baseball Confidence 101: "How to Make Consistently Playing with Unstoppable Confidence as Easy as ABC"
Enter your email address in the form below and you'll instantly get a 28-minute video with an 10-page manual that walks you through exactly how he frees elite players of all ages to play to thier potential...
...plus you'll get a complete Special Report from Dr. Hanson's interview with Hank Aaron entitled: "How to Hit .305 with 100 RBI's and 33 Home Runs Every Year for 23 Years"... ALL 100% FREE!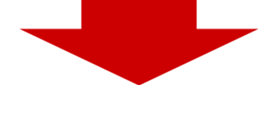 Double-check your email for accuracy to ensure you receive access to the information.
Our privacy keeps your email safe & secure.

(Note: This offer is part of a marketing test and could be withdrawn at any time.)

---
© 2010 BaseballConfidence.com